TradeMalta expands offering to support companies' internationalisation ambitions
7 February, 2022
Articles
Source: Whoswho.mt
Date: 06/02/2022
By: Rebecca Anastasi
In 2016, TradeMalta was awarded funds by the EU to create an internationalisation knowledge platform which would disseminate vital trade information to Maltese companies seeking to export.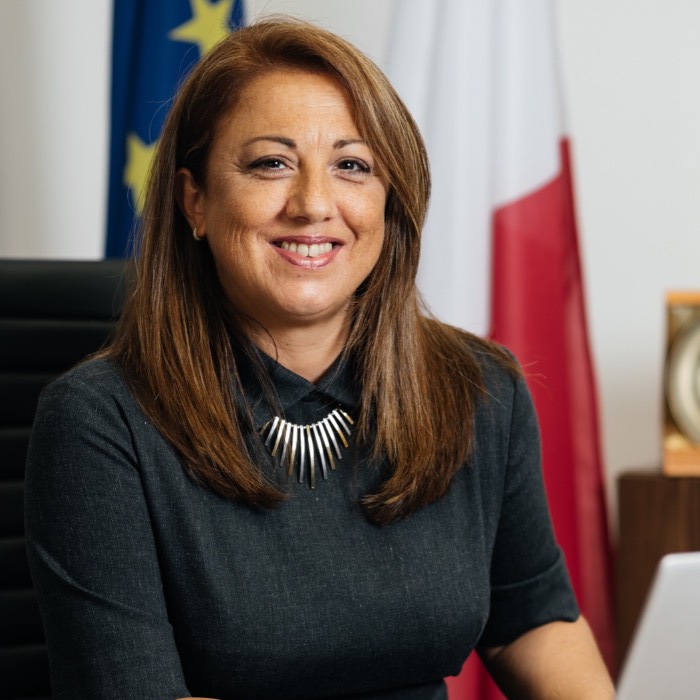 Following substantial investment, TradeMalta is now running a suite of services designed to aid Maltese companies seeking to expand beyond the island's shores. Under the direct management of Josianne Vella, Senior Manager (Programmes and Projects), the entity's Trade Information Services provides data, via the TradeMalta's online platform, essential to businesses driven to internationalise.
Following substantial investment, TradeMalta is now running a suite of services designed to aid Maltese companies seeking to expand beyond the island's shores. Under the direct management of Josianne Vella, Senior Manager (Programmes and Projects), the entity's Trade Information Services provides data, via the TradeMalta's online platform, essential to businesses driven to internationalise.
Ms Vella explains that The definition of 'trade information' is extremely broad as it refers to all data required to support strategic decisions for international trade. It incorporates such areas as statistics about pricing, consumer demands, market share and competition; market intelligence that taps into market and industry reports; as well as other information on regulatory procedures, customs requirements, and tariffs.
To this end, TradeMalta's Trade Information Services incorporate the provision of market data, such as company information, trade statistics, market and industry reports, as well as market access information. This, within a structure that allows it to offer personalised advisory services in support of a company's market research initiatives, Ms Vella continues.
Indeed, local companies now have access to tools such as the International Trade Centre's (ITC's) Trade Map, which presents trade statistics from all over the world; the Kompass EasyBusiness Solution which offers company data for millions of B2B companies in more than 70 countries; and the Statista database, a platform that provides access to global export data, insights and trends. Moreover, TradeMalta's website provides direct links to Access2Markets, the ITC Market Access Map, and the ITC ePing service which supplies information on tariffs and taxes, rules of origin, trade barriers, product requirements, amongst other data.
In addition, "in line with TradeMalta's role in helping local companies acquire the necessary internationalisation skills to venture globally, the website offers opportunities for upskilling and capacity building through courses, webinars and other informative content on topics ranging from export procedures, market research methods, financing, legal issues, transport logistics, quality, and export readiness among others," Ms Vella outlines.
The TradeMalta website, as the conduit for this information, has been specifically designed to act as a comprehensive access point through which companies can get information on the services, activities and grants that are relevant to them. Moreover,while some of this information may be available through other means, it is still difficult for many SMEs to retrieve information in a useful format and to interpret it in a way that is beneficial to their exporting plans, not to mention the costs involved in procuring such data.
Thus, the site acts as a one-stop-shop, the Senior Manager asserts: "Although face–to–face contact remains essential for international transactions even in today's circumstances, the access to reliable information and tools is decisive in ensuring a company's competitive advantage, especially in the face of tougher global competition."
Indeed, armed with such information, companies are able to make strategic decisions through sound, comprehensive and reliable information in order to develop and adapt their entry and marketing strategies, and their products to the requirements of the target markets. Moreover, "the data at hand can support companies in identifying market participants, determining the best distribution system, generate leads and find new trade partners, be aware of barriers to entry and pertinent regulations, and develop appropriate marketing, packaging and pricing strategies," Ms Vella asserts.
The entity's Trade Information Services offering was made possible by funding granted by the EU, through the European Regional Development Fund. Indeed, in 2016, TradeMalta applied for, and was awarded, close to a million euros in EU funding to invest in developing an internationalisation knowledge platform that aims to facilitate the distribution of relevant trade information.
The fund also supported the procurement of a number of market research tools, eLearning content, market sector reports and other knowledge assets that SMEs can now draw on to substantiate their export strategies and plans. This move has enabled TradeMalta to ensure that local SMEs have access to the necessary trade information, at par with their counterparts in leading European countries," she continues. As a result, and through its Trade Information office, TradeMalta is "thus in a position to assist companies conduct more detailed market studies which go beyond market profiles that only cover the macro information," the Senior Manager states.
These aims fall within the remit of Trade Malta, which, as a Trade Promotion Organisation (TPO), is directly responsible for helping companies fulfil their internationalisation ambitions. TPOs are, today, providing a one-stop shop for trade information, fulfilling a valuable function of assisting exporters access and interpret market data, extract the relevant trading information and strengthen their capabilities. "TradeMalta has similarly shifted its service provision model and expanded its advisory services to be able to assist local exporters in their export efforts," Ms Vella says.
Moreover, the mission of TPOs has continuously evolved over the years, and more so during the last couple of years. Export promotion support has moved from merely offering traditional promotion activities, such as trade missions and trade fairs, towards focusing on boosting the competitiveness of their local industries. Many have adapted to new circumstances and have been working to create innovative opportunities through knowledge-based services.
In this respect, TradeMalta, itself, also strives to be global-facing. Indeed, it forms part, and is an active participant, of ETPO (European Trade Promotion Organisations), a network bringing together 35 trade promotion agencies across Europe, currently headed by TradeMalta's Chief Executive Officer, Anton Buttigieg. The entity also participates at the ETPO Working Group of Information Professionals, setup to facilitate the exchange of information, good practices, experiences and collaboration related to export-oriented services among TPOs.
"As part of this network, TradeMalta benefits from the synergies generated with collaborating with similar organisations and ensures that it is up to date with the latest developments in the industry, so that it may be able to constantly improve its strategies and services, and, of course, the performance of local exporters," Ms Vella states.
Looking ahead, TradeMalta has committed to further consolidating and expanding its Trade Information Services in the coming years, to be able to support local companies in their internationalisation journey, especially during these challenging times. With the difficulties arising in supply chains, changes in customer demands, the need for operational and strategic re-engineering, and the impact of restricted travel, exporters are currently more dependent on updated and easily accessible trade information and services. "To this end, TradeMalta aims to be more supportive in this aspect so that local companies can venture into new markets and make the necessary developments to succeed internationally," Ms Vella concludes.